When you have been injured in a car accident, your life can become complicated and full of stress. Whether the accident causes minor or serious injuries, you could be looking at multiple medical bills and high expenses. The treatments can last longer than expected and cost a lot of money. This piled on top of getting your life back in order after your accident can cause an unnecessary amount of stress. Hiring a personal injury attorney can help relieve the stress of medical expenses. They will work to get you compensation for your injuries that you deserve.
Expenses After an Accident
Accidents can incur many expenses. This can be from from emergency service response teams, emergency room treatment, and even long-term medical treatment and care. Medications, doctor visits, x-rays, and all the possible ways to help treat you after an accident are an expense. Even temporary or possible permanent loss of income due to your injuries is a expense. Even when you have insurance, you can find that it's a struggle to pay all expenses that have added up after your accident. Getting treatment for your injuries should be your number one priority after you have been injured in an accident. If finances are getting in the way of being able to seek treatment, hiring a personal injury attorney can help.
Attorneys Can Help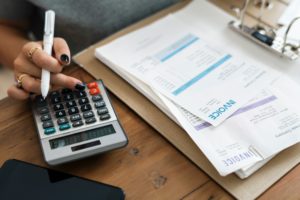 Personal injury attorneys have experience dealing with accidents and cases of all kinds. Your attorney will help handle your medical bills while they are working on your case. No matter how minor or how serious the injury may be, your attorney can help with your medical expenses. You might worry about the cost of legal help after an accident that has caused you injury. When you're already dealing with medical bills and perhaps other costs, as well as taking time off work, another expense doesn't sound appealing. Fortunately, seeking legal help doesn't have to cost you a lot of money. We at Davis Law Firm offer a free consultation, so there are no risks when coming in to talk about your case.
Seek the Right Settlement or Verdict
A personal injury attorney can help you to secure a settlement with the insurance company or a verdict in court that you deserve. Medical bills can include visits to doctors, operations, physical therapy and many other things that might result from an injury.  Your attorney will fight to get the responsible party and their insurer to pay your medical expenses. They know how to approach your case and what will best help you win. Your attorney will not stop fighting for you until you are rightfully compensated.
Davis Law Firm is Here 4 You!
Davis Law Firm is constantly fighting for our clients to get them the settlement they rightfully deserve. If you find yourself injured in an accident, you can always contact us at (210) 444-4444, (956) 444-4444 or (361) 444-4444. Our team of legal representatives offer free initial consultation. Davis Law Firm is here 24/7 for you!