The Davis Law Firm is Here 4 You!
Our attorneys can help you whether you've been in a car accident or are in a dispute with your employer, and much more.
Contact us today for a free consultation.
Visit our Harlingen Texas Location
Our dedicated lawyers are ready to help you when you need it most. Whatever your legal issue, we can help. We practice extensively in personal injury law.
Call our Harlingen office at 956-444-4444  or reach us online.
Meet Our Harlingen Personal Injury Lawyers
When you are injured, you want to make sure that you receive the compensation you need. Unfortunately, insurance companies often will offer you less than what your claim is worth. We are strong advocates, handling a variety of personal injury claims, including:
Go here to learn more about our personal injury practice
Attorney Consultation By Appointment Only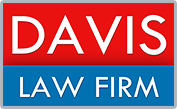 Why Choose the Davis Law Firm?
100% FREE
Initial Consultations

We will take the time to discuss your case and decide what the best course of action is to collect for your damages.
NO FEES*
Unless We Win

Seeking justice shouldn't come with a risk. At the Davis Law Firm, you don't pay attorney fees unless we win your injury case.
FRIENDLY HELP
and Guidance

Our attorneys and staff are here to help. We understand your frustration and work very hard to solve your problems.
* applies to personal injury cases only
Schedule Your Free Consultation
Delaying action can hurt your case!