The Davis Law Firm is Here 4 You!
Our attorneys can help you whether you've been in a car accident or are in a dispute with your employer, and much more.
Contact us today for a free consultation.
Harker Heights Attorneys Who Care
Our Harker Heights, Texas office is easily accessible on the West Central Texas Expressway off of Martin Luther King, Jr. Blvd. We are a full service firm, representing people in a variety of practice areas, such as personal injury, bankruptcy and family law.
Whatever your legal challenge, we can help.
Call our Harker Heights office today at 254-833-5009 to learn about your options. Want us to call you? Send us an e-mail using our online contact form.
Meet Our Personal Injury Lawyers
At Davis Law Firm, we take on cases we represent people who have been seriously hurt or lost a loved one in an accident. We are committed to helping you get the compensation you deserve. We handle all types of personal injury claims, including:
Go here to learn more about our personal injury practice
Meet Our Harker Heights Bankruptcy Attorneys
At Davis Law Firm, our bankruptcy practice focuses on getting you the protection you need so you can start over. Bankruptcy is a complex process. If you are considering bankruptcy, it is important you get advice from a skilled bankruptcy attorney. We can help you with the following issues: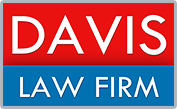 Why Choose the Davis Law Firm?
100% FREE
Initial Consultations

We will take the time to discuss your case and decide what the best course of action is to collect for your damages.
NO FEES*
Unless We Win

Seeking justice shouldn't come with a risk. At the Davis Law Firm, you don't pay attorney fees unless we win your injury case.
FRIENDLY HELP
and Guidance

Our attorneys and staff are here to help. We understand your frustration and work very hard to solve your problems.
* applies to personal injury cases only
Schedule Your Free Consultation
Delaying action can hurt your case!